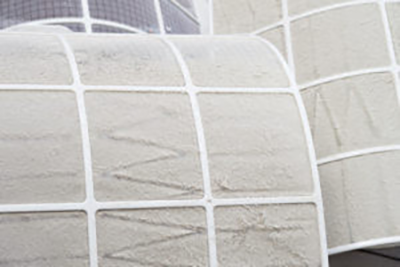 THE COSTS OF FAILING TO REPLACE YOUR AIR FILTERS
THE COSTS OF FAILING TO REPLACE YOUR AIR FILTERS
Most homeowners don't pay any mind to their cooling and heating system until it may be too late. They notice that their system isn't working as it should, their home isn't as comfortable as it should be, or that their bills are increasing. Take it from us, sometimes you don't need to wait until something is wrong in order to fix it! A majority of common air conditioning issues actually stem from neglected air filters.
Air filters are usually comprised of a cardboard frame and made out of spun fiberglass or pleated paper. They are inserted in a particular place of your HVAC system and act as a barrier from contaminants in the air getting inside your system. Examples of contaminants and other particles that the air filters block are dust, pollen, lint, mold, hair, animal fur, bacteria, and more.
When you fail to replace your air filters, the contaminants and particles will buildup, causing the airflow of your system to be restricted. This could also lead to a number of different issues for your system as well, including
• Higher energy bills
• Poor airflow
• Poor temperature regulation
• Possible health issues
• System failures
How often you should replace your air filter will depend on the type of filter you're using and the amount of pets you have in your home.
If you're in a regular home with no pets, you may be able to change your filter every 90 days. If your home has a pet, you may be able to change your filter every 60 days. Multiple pet homes may want to change their filter every 20-45 days. A good rule of thumb is to just replace your filter every time it's dirty, checking your filter monthly.
Make sure to contact the guys at Titan Heating & Cooling for expert advice and for any of your heating and cooling needs! We're here for you when you need us 651-714-8931.