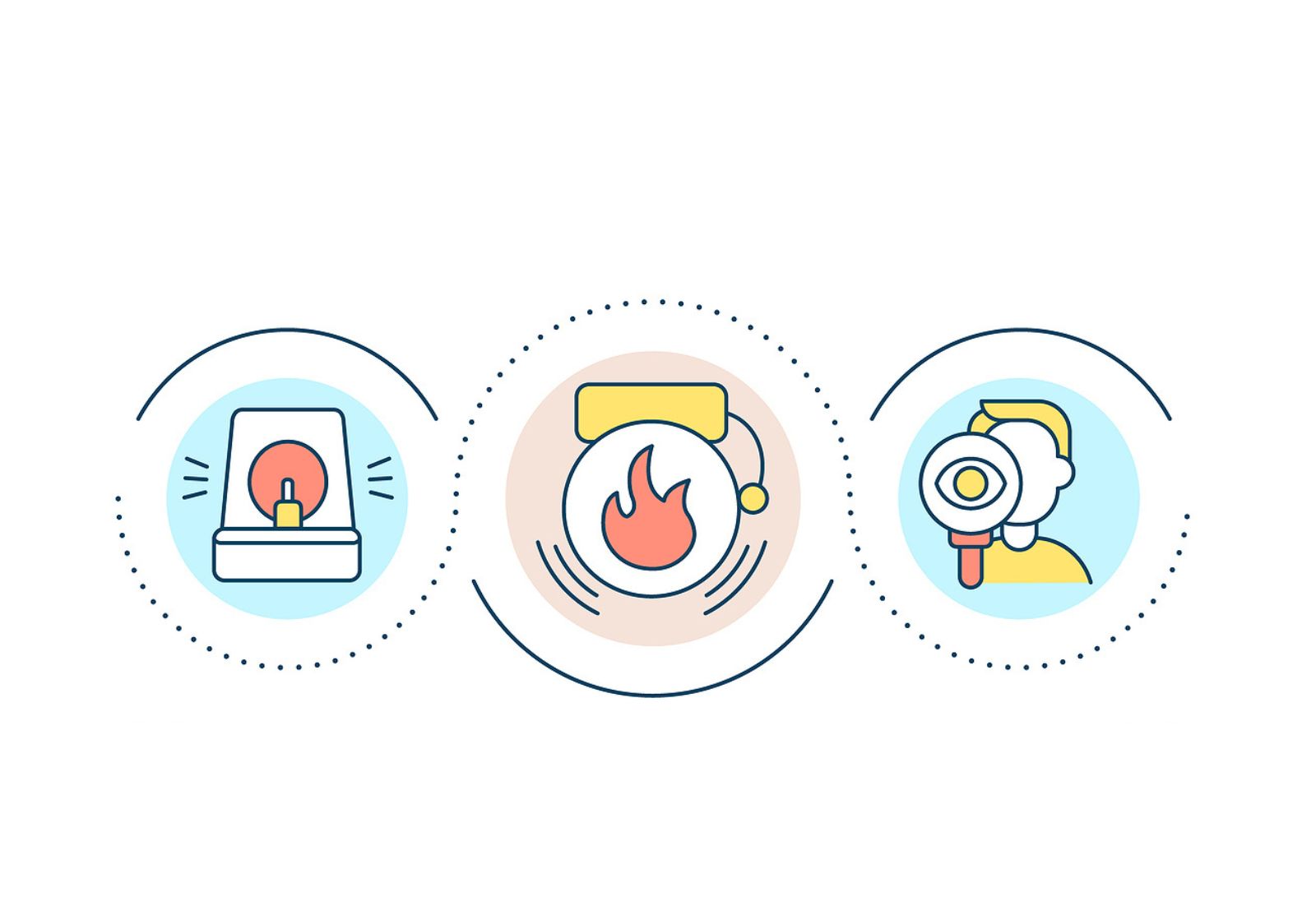 10 Home Heating Safety Tips To Prevent House Fires This Winter
According to the National Fire Prevention Association, heating is the second leading cause of home fires and home fire injuries. As winter approaches, it's important to brush up on some home heating safety tips.
According to NFPA data, nearly half (48%) of all home heating fires typically occur during the months of December, January and February. Being aware of potential fire hazards and taking the necessary steps to neutralize them can greatly reduce the chances of a house fire.
Here are 10 home heating safety tips to prevent any fiery accidents this winter.
1. Follow All Safety Instructions
Did you know that 81% of home heating fire deaths involved stationary or portable space heaters? While lots of people prefer to avoid reading the directions on most items, reading the instructions of how to operate a space heater in your home can be life saving! This home heating safety tip also goes for larger home heating equipment.
2. Get a Professional Installation 
As for stationary equipment such as stationary space heating equipment, central heating equipment and water heaters, leave the installation to the professionals! They'll handle your water heater or furnace installation according to local codes and manufacturers instructions, keeping your HVAC systems running safely.
3. Keep Heating Unit Out of Reach
This is home heating safety 101: keep your heating units away from kids or pets whenever possible. Not only could curious children burn themselves, but kids and pets are more apt to knock over any mobile heating units–and a tipped-over space heater is a serious fire hazard. Try to keep space heaters out of reach, and don't leave your children and pets alone in a room with the space heater.
4. Position Heaters At Least 3 Feet From Anything Flammable
The NFPA's data reports that half of the home heating fire deaths were caused by having heating equipment too close to things that can burn, such as upholstered furniture, clothing mattresses or bedding. In accordance with Consumer Product Safety Commission guidelines, keep your heating unit at least 3 feet away from anything flammable. (We're sure this goes without saying, but keep it away from water, too!)
5. DON'T Use a Damaged Unit 
If your heating unit has been damaged in any way, contact the professionals and have them fix it for you. Furnace repair is not the place for a DIY or MacGyver'ed solution. This also goes for cords on your other heating equipment—if you see a frayed cord, do not touch it. Never use a heating unit with a damaged cord, as this can easily cause a house fire.
6. Turn Off Space Heaters at Before Bed 
While some heaters can be left on at night, it's a home heating safety best practice to turn off all portable heating units before you go to sleep. If left on, you run the risk of carbon monoxide poisoning or even a house fire. We know it's tempting to curl up in bed with a space heater just a few feet away, but consider using an electric heating pad in your bed instead. It'll keep you warm and will turn off after a certain period of time.
7. DON'T Power Space Heaters With Extension Cords 
Your outlet only has so much power to give, and a space heater demands a lot of it. When you power a space heater—and additional devices—with a surge protector, extension cord, or plug timer, the excessive energy demand will overload the circuit. It allows heat to build up, which can easily result in a house fire. For optimal home heating safety, plug your space heater directly into the wall circuit only.
8. Get On a Consistent HVAC Maintenance Schedule
You don't want to have to call your HVAC company during the dead of winter because your HVAC system had an equipment failure. And you certainly don't want a house fire that could have been prevented by regular maintenance of your system. For peace of mind, get on a regular HVAC maintenance schedule. Titan Heating & Cooling offers preventative maintenance services and furnace repair in Minneapolis and the St. Paul area.
9. Chimney Maintenance
From 2014-2018, the leading factor contributing to home heating fires (25%) was failure to clean, principally from solid-fueled heating equipment, primarily chimneys. Make sure you have your chimney professionally cleaned and inspected at least once a year. (Oh, and make sure your chimney has a good screen on it to protect your home from sparks and embers).
10. Test Smoke Alarms Monthly 
According to the NFPA, smoke alarms should be installed on every level of your home, in every bedroom, and outside of every sleeping area. But don't just install it and forget about it. Make sure you test your smoke alarms monthly to make sure they're working properly. 
Whether you need furnace repair, furnace installation, or to get on a regular HVAC maintenance schedule, the professionals at Titan Heating & Cooling are here to help keep your family and your home safe this winter. Contact us to schedule an appointment today!