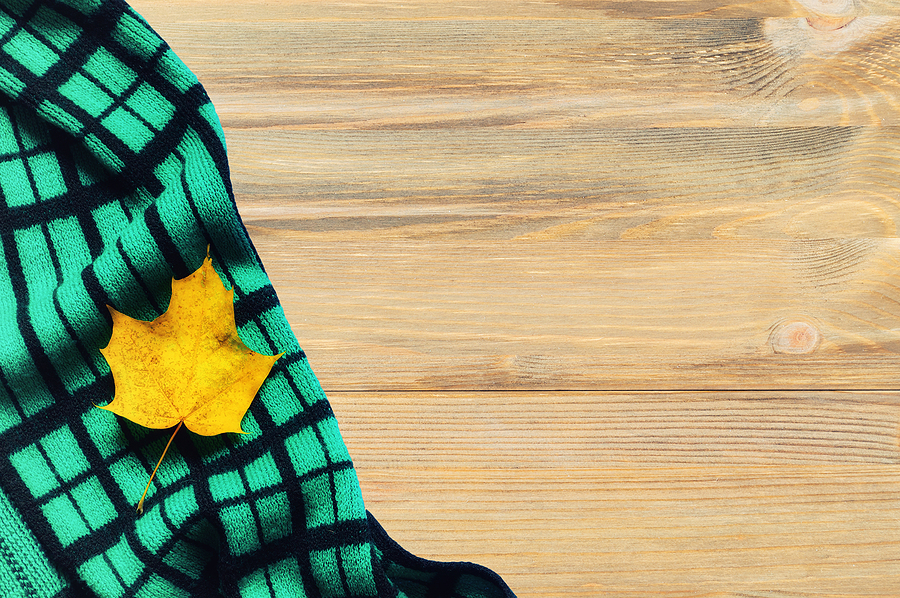 Why Fall Is the Best Time to Schedule HVAC Maintenance
Why Fall Is the Best Time to Schedule HVAC Maintenance
In the height of summer, we're all too busy enjoying the fun and sun to worry about the state of our HVAC systems. But as the calendar turns to fall and the air becomes crisp, it's time once again to get your HVAC ready for another heating season.
It's important to have your HVAC system maintained regularly — at least once a year — to ensure it functions properly and to catch any potential issues before they cause problems. Fall is the best time of year to schedule your HVAC maintenance: here's why.
Be Prepared For the Colder Months To Come
Scheduling your routine maintenance for the fall means you can get both your heating and cooling systems checked so they are ready to go when you need them next. That means your A/C unit will be ready for next year and your heating system will be ready to switch on the moment the chill of winter hits the air.
Fall is the ideal time to schedule your HVAC maintenance — when you likely don't need to use your A/C anymore and it's not quite cold enough to turn the heat on yet. This means you can stay comfortable while we give your heating and cooling systems the attention they need.
Ensure Clean Indoor Air
Did you know that your HVAC system not only keeps you cool in the summer and warm in the winter, but also helps keep your indoor air supply clean and safe?
As temperatures cool down this fall and we spend more time inside with the windows closed, indoor air quality is more important than ever. Without regular maintenance, dust and debris can build up in your system, negatively affecting the quality of your home's air supply.
Fall HVAC maintenance will ensure your system is in top condition to keep your air clean and fresh all winter long. In addition, you should be changing your system's air filter every 1-3 months, depending on how often you run your HVAC system.
Prevent Carbon Monoxide Poisoning and Other Safety Concerns
When even small HVAC problems go unnoticed, they can turn into bigger issues, meaning costly repairs or even safety concerns. One of the biggest safety issues to watch for when it comes to your heating and cooling systems is carbon monoxide poisoning.
Carbon monoxide poisoning is no joke — it sends 50,000 people to the emergency room each year in the U.S. Carbon monoxide is more of a concern during the winter than the rest of the year, as it is a byproduct of incomplete fuel combustion. Malfunctioning furnaces, along with leaky chimney flues and gas lines, are common sources of carbon monoxide.
Having your heating and cooling system maintained each fall means you won't have to worry about safety issues like carbon monoxide poisoning, gas leaks, or other dangers throughout the heating season.
Leave Plenty of Time for Furnace Repairs or Replacement
Routine preventive maintenance helps extend the life of your HVAC system and avoid costly repairs. But when you do need repairs, it's better to find out in the fall than in the middle of winter.
By scheduling your HVAC maintenance in the fall, you'll have time to get any issues taken care of before you need to turn your furnace on for the winter season. Plus, most HVAC professionals have more availability in the fall, so scheduling is much easier.
Improve Efficiency and Reduce Utility Bills
Regular wear and tear can strain your heating system. When you do not maintain your HVAC system properly, dust, dirt, and debris can gather within your unit, forcing it to work harder to heat your home. This can mean higher energy bills during the winter when your utility bills are likely already at their highest.
A well-maintained HVAC system works more efficiently, saving you money on utilities. Routine maintenance can also help increase the lifespan of your unit, meaning it won't need to be replaced as often.
What Fall HVAC Maintenance Entails
During your fall HVAC tuneup, our professional technicians will check multiple maintenance points to ensure your HVAC system is working efficiently and effectively.
Our licensed technicians inspect each component of your system to identify parts that need repair or replacement, take care of system cleaning, make minor adjustments, and perform overall maintenance.
Schedule Your Fall HVAC Maintenance Today
As temperatures drop throughout the fall, demand for HVAC maintenance will only go up, so don't wait to schedule your fall tuneup.
Contact us today to ensure your home's system is prepared for the cooler weather to come and lower your risk of unexpected breakdowns and malfunctions this winter. You'll be ahead of the game, and your home will be prepared for the cooler weather to come.
You can depend on the team at Titan Heating and Cooling to help your family stay comfortable all year long. To learn more about our heating and cooling services, or to request a quote, call us at 651-714-8931.