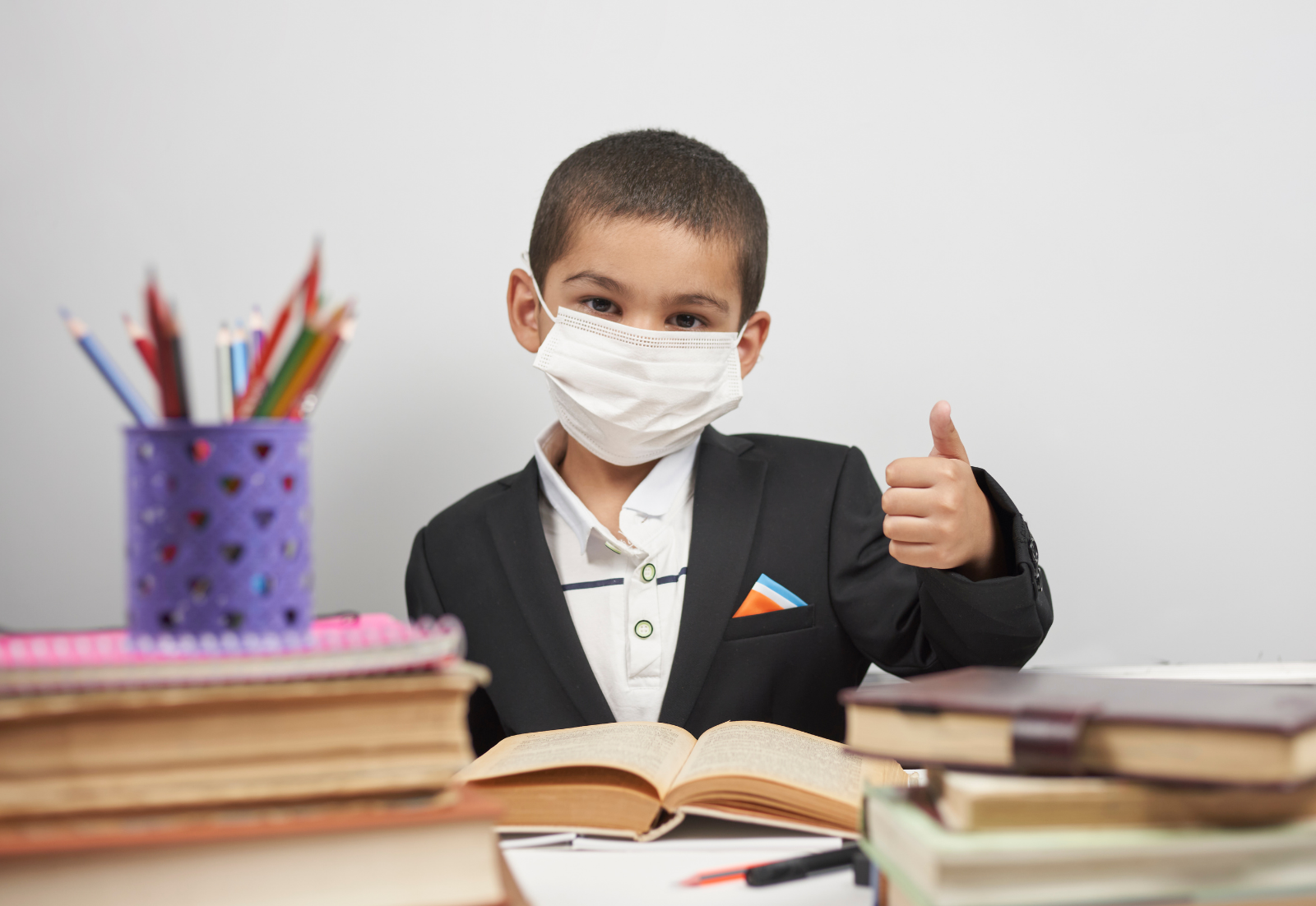 Available Now: New Air-Cleaning Technology that is Helping Schools Keep Students Safe from COVID-19
Over the past month here at Titan, we have begun installing a new product that is helping schools and universities maintain the health safety of their students and staff during the pandemic. A new air-cleaning technology from Global Plasma Solutions (GPS) removes pathogens (including COVID-19) from the air using the existing HVAC system in a building. Let's go over how it works.
How it Works
GPS' patented technology is called needlepoint bipolar ionization (or NPBI™). This technology purifies indoor air by reducing airborne particulates, odors, and pathogens.
To accomplish this, NPBI™ creates and releases ions into the airstream using your existing HVAC system. These ions disperse throughout the room and form bonds with particles in the air through a process called agglomeration. This process forms large clusters of particles that are more easily filtered out of the air by your HVAC system. In addition, the ions themselves have a microbicidal effect (meaning they destroy microbes) on pathogens, rendering them inactive. NPBI™ does this without producing ozone or other harmful byproducts, so it's safe to use in indoor spaces.
You can see how this technology could change the game this winter for schools, universities, and other businesses that rely on gathering people indoors.
Please note that in their disclaimers, GPS states that this technology is not intended to take the place of other precautions to prevent the transmission of disease, and that compliance with health authorities and the CDC's guidance is still important, including but not limited to social distancing, hand hygiene, cough etiquette, and the use of face masks.
Testing and Compliance
This technology has undergone several rounds of testing to prove its safety and effectiveness. GPS has done in-lab sensitivity testing and simulations, as well as field testing in several of their customer locations, and has found it to be effective and non-harming both to people and the environment. As a bonus, it has also been shown to save up to 30% on energy consumption!
This technology has been registered and certified by UL 867 and UL 2998 as ozone-free, and is CE compliant.
Where it's Being Used
NPBI™ is already being used in thousands of offices, airports, hospitals, schools, and other community spaces worldwide. Among their list of customers, GPS lists Harvard University, Google, Boston Children's Hospital, and even the White House.
Titan has only been installing this product for the past month, but already it is in high demand among our customers, especially local school districts. The hope is that this technology will help schools stay open during the pandemic, while providing an added level of safety for students, teachers, and staff.
This exciting new technology is available for installation by our HVAC technicians here at Titan. If NPBI™ sounds like a good fit for your building, or if you have questions, call us at 651-714-8931.